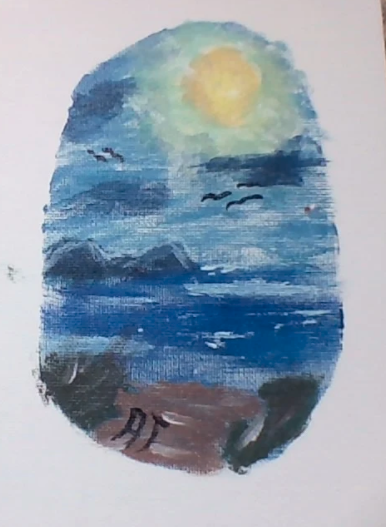 It has been hard being a remote/online Art Teacher! I became a teacher because I like working with students in real life! I love seeing a class full of students engaged in their work, proving to me that they are learning, but making their work their own, sharing thoughts, space and materials! Trying to set up new ways of communication is challenging for everyone, and we are all learning. Students have proven to be flexible, patient, and helpful to teachers are learning new ways to use technology.
I want to thank all the students who have shared work on our FMS Art Padlet, tried to do the lessons I post on my blog, and completed some of our first Google Classroom assignments! 
On this rainy morning I am having a difficult time deciding on an Artist of the Week. There are 2 students who have been very busy making art since our school closed due to the COVID-19. They both put a lot of effort and a lot of themselves into their artwork and have impressed me many times! I learned early on that one of these students can help me when I have questions about fashion, and the other has often volunteered to sit with students who might be having a hard time in the art room. Thank you both for your hard work and great attitudes! I am recognizing A.T. for her painting inspired by Bob Ross as Artist of the Week for 3/26/20 and H.S. for her toucan piece as Artist of the Week for 4/2/20.
George McGinty
FMS Art Teacher